What is Content?
Content is the stuff we use to tell stories — words, music, sounds, pictures and the various technology we use to package and deliver them. Content is the stuff we use to
communicate. The stuff we use to inform, entertain, persuade and sell. It's really just another word for the media and widgets that make up marketing communications. And it can be used anywhere a potential customer might have contact with your brand or business. In the past decade, "content marketers" see content as organic non-paid communications. We see it as all the stuff — paid and unpaid — that we use to tell stories. Here's a textbook definition:
In publishing, art, and communication, content is the information and experience(s) directed towards an end-user or audience.[1] Content is "something that is to be expressed through some medium, as speech, writing or any of various arts".[2] Content can be delivered via many different media including the internet, television, audio CDs, books, magazines, and live events, such as conferences and stage performances.
renga communications produces content like:  Advertising, Film, Video, Motion Graphics, Podcasts & Sound Marketing, Websites, Social Media Marketing, E-Mail Marketing, Speechwriting, Speaker Support & Slide Presentations, Public Relations, Infographics & Design, Webinars & Training, Case studies, E-Books & White Papers, Editorial & Publishing, Print Collateral, Events and digital widgets such as Polls, Web ads, Sliders and Quizzes.
History of Content
Some renga employees and partners go back a long way, but content goes back even further. The exchange of goods and services began before marketing communications or even recorded history was invented, but it was only a matter of time before communications tools (content) was used to assist the market exchange of goods and services. Early on "media" or "content" included clay tablets, town criers and outdoor advertising like graphically-oriented signage outside of business establishments. There was still widespread illiteracy so signs were created to communicate a business's offering via picture.
With the invention of the printing press (1500) came more and more efficient and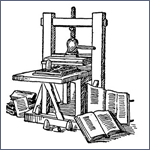 sophisticated marketing communications utilizing words and images on paper. Late 19th & early 20th century technology brought modern advertising and later in the 20th century mass media and market research brought about an explosion in the quantity and quality of marketing communications. Today we're more connected than ever with the internet and social media — a more interactive approach..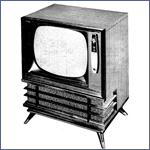 Throughout history marketing communications content has supported "exchange" in the market. For exchange to take place, there must be two of more parties with something of value to one another, a desire and ability to trade their something of value to the other party and a way for the parties to communicate with each other. Content (as media component of advertising and promotion) plays an important role in the exchange process by informing customers of an organization's product or service and convincing or persuading them of its ability to satisfy their needs or wants.
Communications technology and strategies may evolve, but content has always been, and will always be, king. When you strip everything else away, it's all about the story. And content as good storytelling is what renga communications is all about.
Why might you purchase content creation services? WIIFY (What's in it for you)?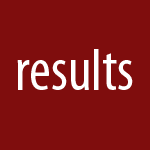 Some of you are experienced in using agencies, but many of our clients are not. Especially smaller businesses who want to explore Lower True Cost Positioning and set up their own DIY campaigns. We've found that whatever experience a business has with purchasing creative content services, their buying decision must always boil down to one thing: RESULTS. The most obvious metric to measure results in business: sales. So, we are useless to clients unless we create content that informs, convinces and persuades your audiences to buy your product or service (or, if you're not pushing a product or service, to buy whatever you're selling.) Let us show you how.
How we get results for you:
1) Our unique marketing thinking & concepts, such as Lower True Cost Positioning.
2) Our process & approach.
We create communications content — internal and external, inbound and outbound — that builds brands by inspiring employees and engaging customers. Content that gets people talking by breaking through the media clutter with unique creative. Content that keeps the conversation going with targeted, distilled and lean communications. Renga means smart conversations. Connecting in the marketplace now means creating real conversations that inform and inspire. People have never been more connected and content from renga communications helps you talk and listen to your audiences in creative, streamlined ways.
We use a number of tools and techniques to get you results that include: the creative brief, our one-page marketing plan, Lean Communications, Value Stream Analysis, Lean Metrics and Lower True Cost Analysis.
When it comes to Lower True Cost Positioning:

3) Our Focus on Breakthrough Creative.
You need something different! Even in this SEO-driven world, we start with the assumption that content is still king. Many businesses don't realize that it's cheaper and more efficient to be creative – to do something unique. Why? Because to successfully communicate you must first have the awareness of your audience. Then you must earn the right to maintain their attention. If you don't, all the resources you put into your communications are a waste. Breaking through the media clutter is a necessity, not an option. Following it up with clear and compelling communications is equally important to communications efficiency.
4) Our Passion.
We're passionate about great communications and we're loyal members of our clients' teams. Specifically, we're looking for, and believe in,  companies that have Lower True Cost traits. We're ready to put our heart into it. In fact, we don't even care if those companies don't hire us, as long as they communicate their brand attributes and win in their categories.

5) Our Team & Our Experience.

Our team's content management experience goes back to the late 1980s. We have won regional Emmy awards, as well as recognition from the American Institute of Graphic Arts, AR 100, Business Marketing Association, St. Louis Advertising Federation, and the International Association of Business Communicators.
We have have created content and managed marketing communications and internal communications for the following clients: Anheuser-Busch, Ascent, Belden, Exegy, Glass Half Productions, Emerson, Barnes-Jewish Hospital, Centene, Christian Hospital, Cisco Systems, City of St. Louis, Clayco, Corporate Select International, Express Scripts, Fontbonne, Honda of America, KWMU Radio, Lindenwood University, May Co., Mosby Building Arts, Olin School of Business, Ralston-Purina, Reuters of America, Saint Louis University, Siteman Cancer Center, St. Louis Area Food Bank, Children's Hospital, SBC, Southwestern Bell, University of Louisville, United Healthcare and Washington University.
Team
Some Samples