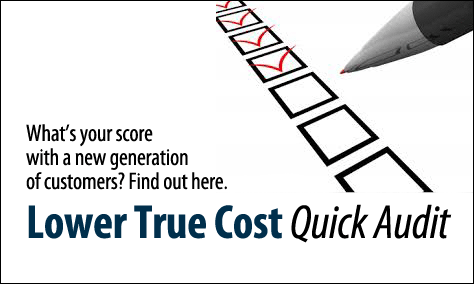 If your Lower True Cost audit score is 50% or higher, it's really time for you to get started with Lower True Cost Positioning and Brand Communications.
Reasons a business would consider Lower True Cost Positioning?
It can increase your bottom line.
It IDs usable marketable differences with your competition.
It increases your visibility with Millennials and connects you with their personal values (which include sustainability and social and economic justice).
It most likely matters to your customers now.
It paints your brand as forward-thinking.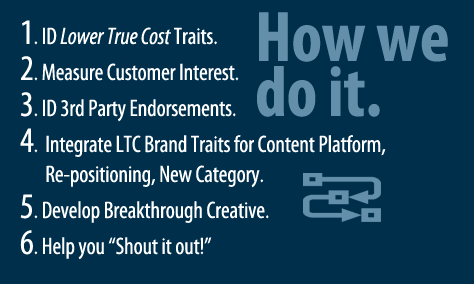 ACT NOW, YOUR COMPETITORS ARE. WRITE US TODAY.
Write us using the form in the left column of this page to set up a phone call or an e-mail chat. You'll be surprised at how inexpensive the first steps to Lower True Cost Positioning and Brand Communication are.