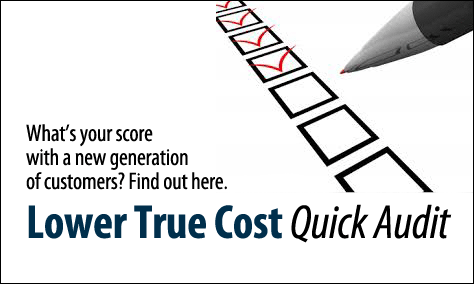 If your Lower True Cost audit score is 50% or higher, it's really time for you to get started with Lower True Cost Positioning and Brand Communications.
Reasons a business would consider Lower True Cost Positioning?
It can increase your bottom line.
It IDs usable marketable differences with your competition.
It increases your visibility with Millennials, GenXers, Centennials and a lot of Boomers, and it connects you with their personal values.
It most likely matters to your customers now.
It paints your brand as forward-thinking.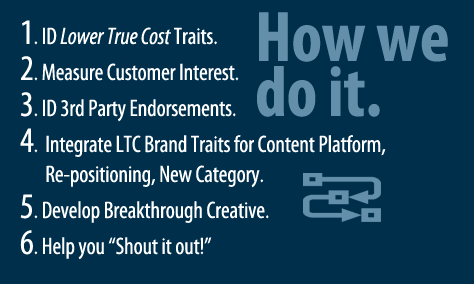 ACT NOW, YOUR COMPETITORS ARE. WRITE US TODAY.
Write us using the form on this page to set up a phone call or an e-mail chat. You'll be surprised at how inexpensive the first steps to Lower True Cost Positioning and Brand Communication are.